Description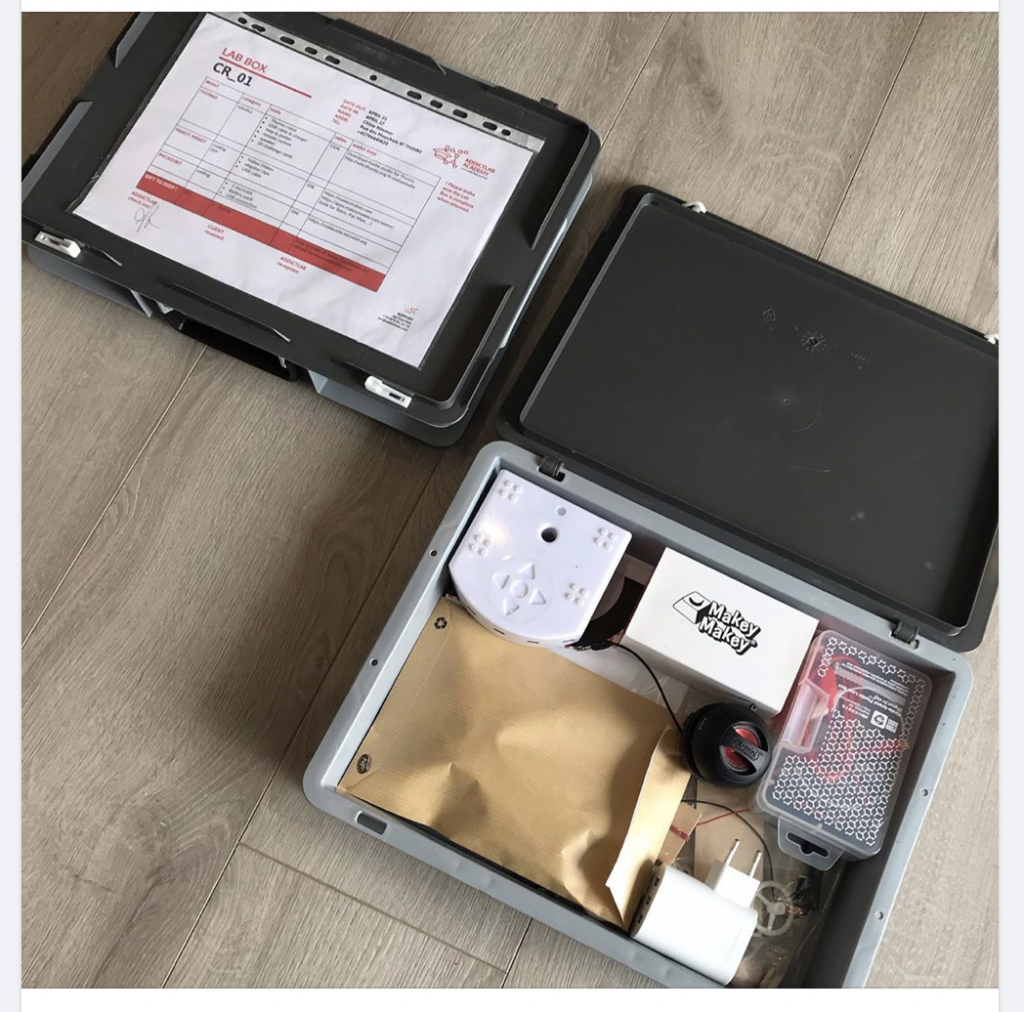 contents:
1 thymio + challenges
Makey Makey
Microbit
one Sphero robot
1. Makey Makey
The original Makey Makey Classic – Named one of Consumer Reports' "Best Tech Toys of 2014," "Best of Toy Fair 2014" by Popular Science, and a finalist for Toy of the Year 2016.
Makes STEM Education fun! Start out easy with a banana piano. First setup takes seconds. Then make game controllers, musical instruments, and countless inventions. Advance to additional inputs and multi-key remapping up to 18 keys. Ages 8 to infinity.
Turn everyday objects like bananas into touchpads!
Connect the world around you to your computer! Setup takes just seconds.
Just plug, clip, and play! No programing knowledge needed. No software to install. Works with Mac and Windows.
1000s of possibilities! Draw your own game controller, sneak a cat selfie, and dance like never before.
Ages 8 to infinity.
2. Thymio robot
Thymio, an educational robot
Thymio is a small mobile robot that can be defined as a pedagogical tool as well as a toy. It aims to enable young people to discover the fascinating world of robots and technology by programming and playing with its many features.
A ready-to-use robot
Thymio comes out of its box already mounted, you can start it in a few seconds. With 6 preprogrammed behaviors, you can find out what he can do in no time. Follow a line, avoid obstacles or follow your hand, Thymio already knows how to do many things. With the Thymio VPL software, based on the Aseba suite, you can program Thymio with image blocks in an intuitive way. By combining events and actions, you will change the behavior of Thymio in a few clicks. After Thymio VPL, you can program Thymio with other software (blockly, Scratch, Aseba Studio) to go further. To guide you through these interfaces, there are a lot of pedagogical resources developed for this little robot.
You need a PC or lap top to use this box.
Price to rent the box for 5 days. Caution of 100 Euro.
Possible to add an hour of online support (19€) – info@addictlab.com