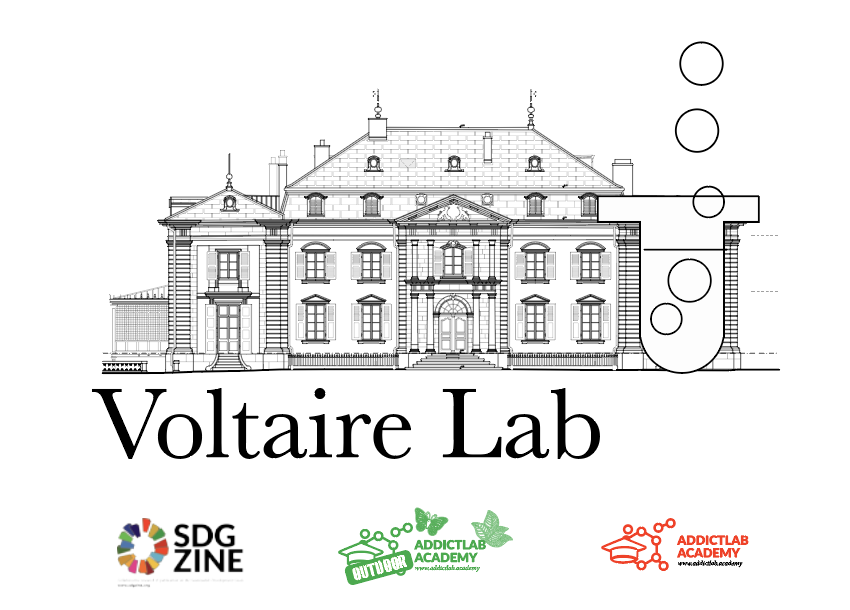 Addictlab has entered in a fruitful collaboration with the Château Voltaire in Ferney Voltaire in France: Voltaire Lab is born.
Kids & parents have now the possibility to join the lab in the ateliers of one of the most emblematic buildings of the Pays de Gex. Voltaire's château was built between 1758 and 1766, close to the Swiss border, and welcomed the Age of Enlightenment's most illustrious philosophers over a period of 20 years. For this reason the residence was listed as a historical monument in 1958, and purchased by the State in 1999.
Addictlab's presence in the Château allows for extra activities related to the building, the philosopher, and not to forget the impressive garden. The lab can go outdoors,  and bring the outdoors to the lab.