STEAM ONLINE : Our lab in your house!
Addictlab organises STEAM camps and courses (Science, Technology, Engineering, Art, Maths). All activities are evaluated and linked to the 17 sustainable development goals (SDGS) of the United Nations. Addictlab's mission is to mix creative disciplines. Design, draw in 3D, 3D print, paint in virtual reality, learn about solar panels  – and so much more. Over 25 activities are offered and installed in schools to push kids ability to creative thinking, collaboration, computational thinking.
---
We are now offering Online Courses!
WEEK: One session of 50 minutes every day, for a whole week – MO – FRI.
VOUCHERS: 10 sessions of 50 minutes , dates to be discussed
LANGUAGES: English, French, Nederlands
---
Activities
We can ship kits to kids to do from home. But as postal services are not optimal at this stage, we start with MODULE 1 activities: Activities we can do using material you have at home, and mostly by screen sharing. Your kids will try to take control over robots from a distance, 3D draw and much more.
On the program:
drawing
3D Modelling
online learning and collaboration
Recycling challenges & SDGs
Robotics & coding: programming challenges. Kids will have to work together to solve challenges and control robots and machines from a distance.
DIY & crafts
stop motion movie
colour & nature
For who?
For kids from 8 years on.
What do you need? How does it work? 
PC or smartphone, wifi, with camera and audio. We will create ZOOM meetings and/or other tools such as our telepresence robot.  We send you an invitation to the Zoom meeting. Please make sure your kid is in an environment where she/he is not distracted. Make sure you have drawing material or the Addictlab sketch book.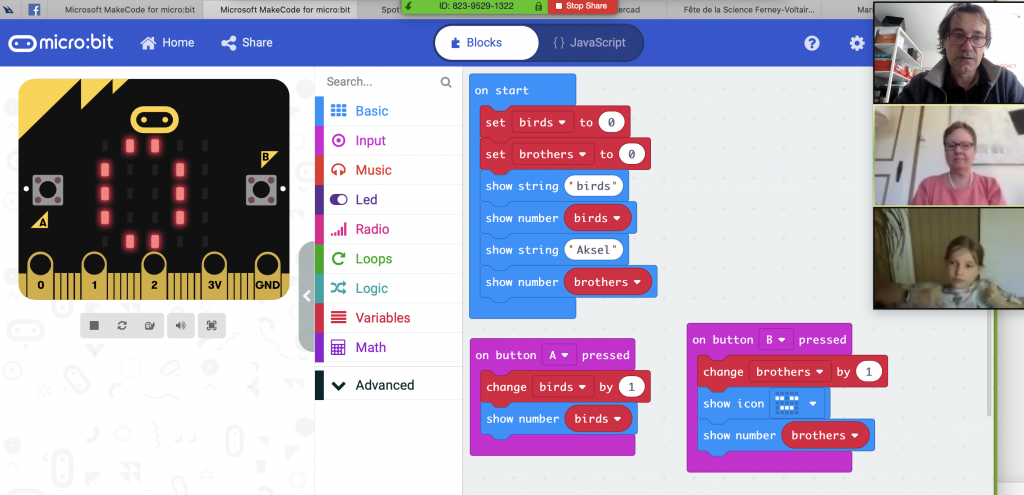 Coding.
Your kids take control over our screen and together we guide them to programming, coding. This example is a wildlife project. We cover ecosystems, research and end up creating and programming a counter to count species in the garden.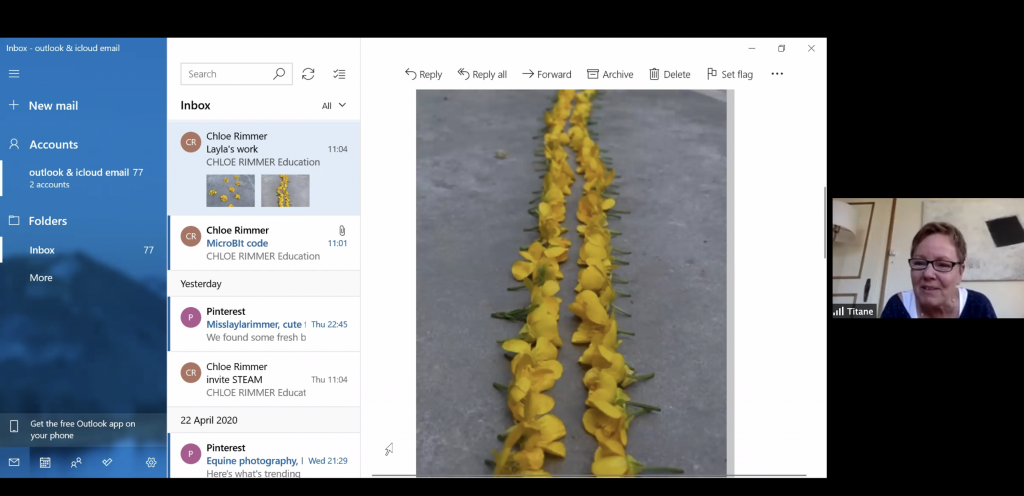 Art, design, nature, and more.
We teach about design, and art. Here is a briefing about land art, and evaluation of home work to be done during the day.

Online portfolio.
Participants can create their own profile and portfolio on the addictlab.com website.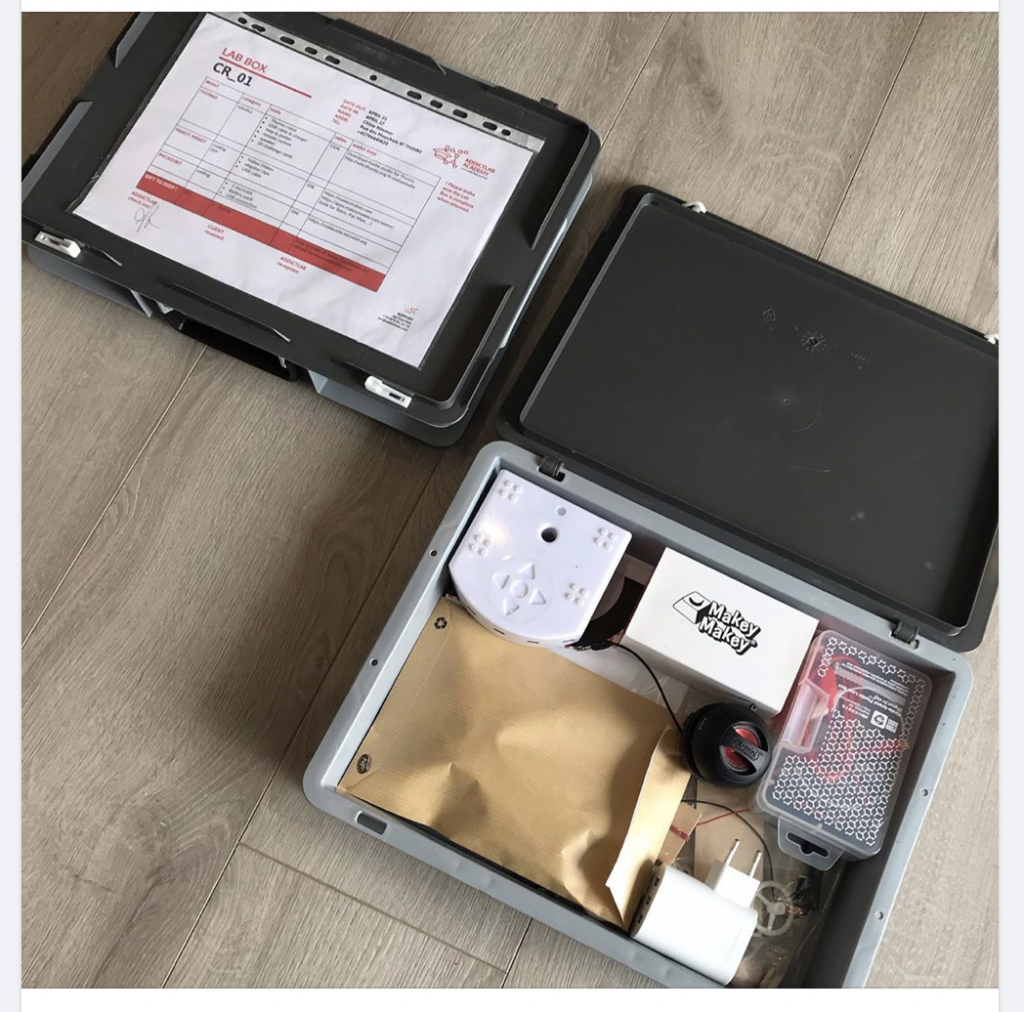 Option: rent a Lab Box.
Even though we can do all activities remote, without extra cost from your side, we can also offer our so-called LAB BOXES to rent for the week. In the beginning of the week we make sure you receive your box, and every day we will use material inside. Content of the box can vary depending budget and interest of the kid.
There are DIY drones, crafts, robots, etc.. Some activities in boxes need parental guidance.