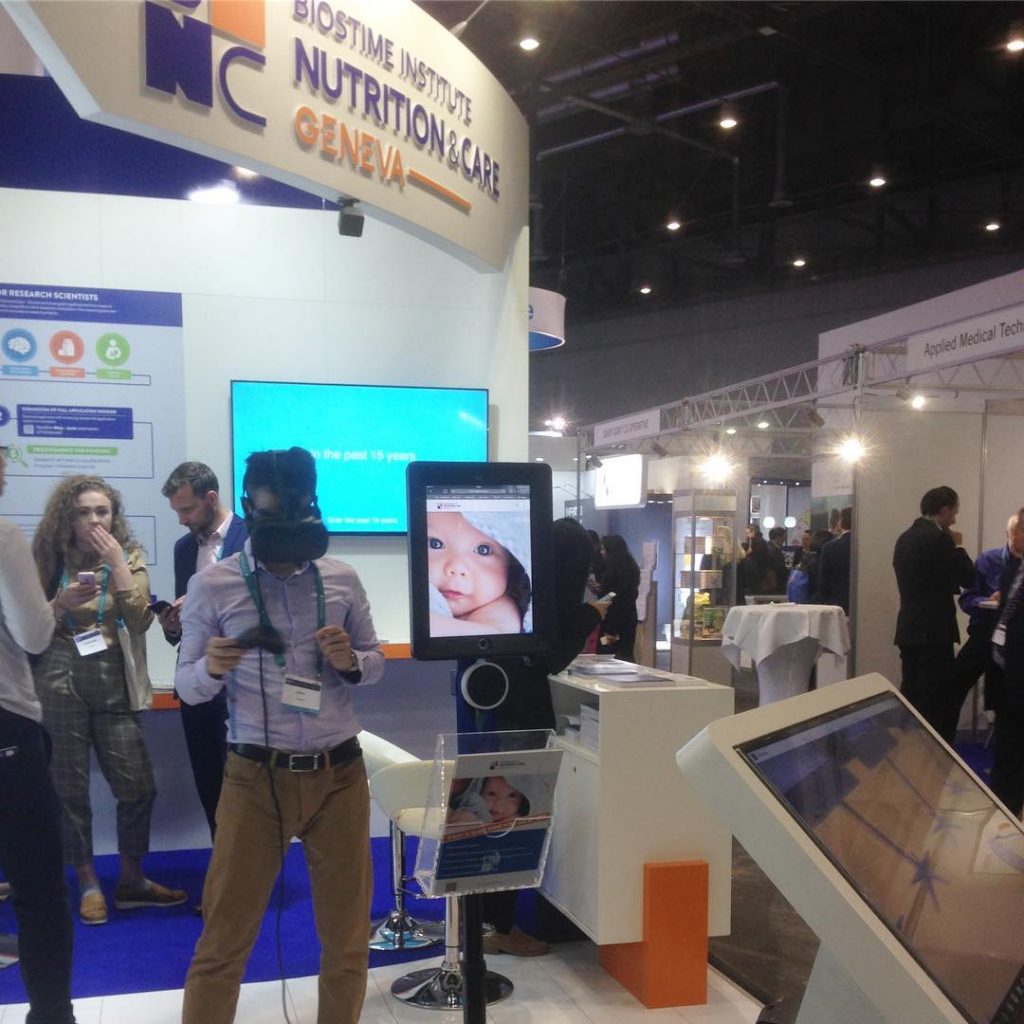 Customised Virtual Reality Experience.
YourOwnLab, Addictlab's consultancy unit helps companies to think out of the box, and gives access to creative thinking and innovative tools. For a Geneva based nutrition client, we produced a game using the existing Google TiltBrush app. Visitors of the booth could try to answer some questions related to human breast milk and its molecules. The VR set up was installed at a fair in Geneva (Switzerland) and Lyon (France)
About BINC
Biostime Institute for Nutrition and Care – Geneva (BINC-Geneva) is a non-for-profit organization committed to promoting research and developing comprehensive health solutions in the fields of infant and maternal nutrition, skin care and psychology.
Based in Geneva, Switzerland at the Campus Biotech, our Foundation benefits from the proximity of a pool of excellence of academic laboratories, a large network of experts in food sciences and pharma industries as well as state-of-the-art scientific and technical platforms.